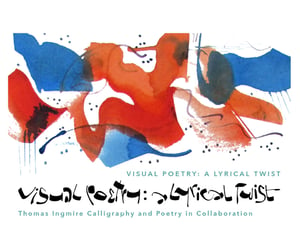 $

20.00
This is a full color 38 page plus cover booklet that documents the Visual Poetry exhibition by Thomas Ingmire.
Eleven poets worked in collaboration with Ingmire. The book features poems from each of the poets, Thomas's work
that inspired the poems, and finally Thomas's calligraphic interpretations of the words. The poet biographies are included
along with a listing of the works in the exhibition.